Hire great agency recruiters
Avollon organizes the market for ageny recruiters in a new way. Invite all the agencies you use and let Avollon source better agency recruiters to benchmark. Go digital and get control.
First we listened to clients. Then we built an intelligent platform consolidating everything that goes into direct hiring on site. Streamlining it all from start to finish.
Source the best professionals
Meet great candidates within days and pay by hire only. Build teams in new markets or seek that specific expertise you need, your expert recruiters will find the perfect candidates for you. Fast, safe and efficient.
Hire exceptional leaders with the best expert search executives. Avollon sources the whole market to connect you to the best. We provide executive search with all the advisc you need to hire great leaders.
Hire remote teams in Poland, Ukraine or India. Open new talent pipelines at remarkable rates. Build world class teams. Innovate and expand your workforce in new ways. Execute on strategy better with Avollon.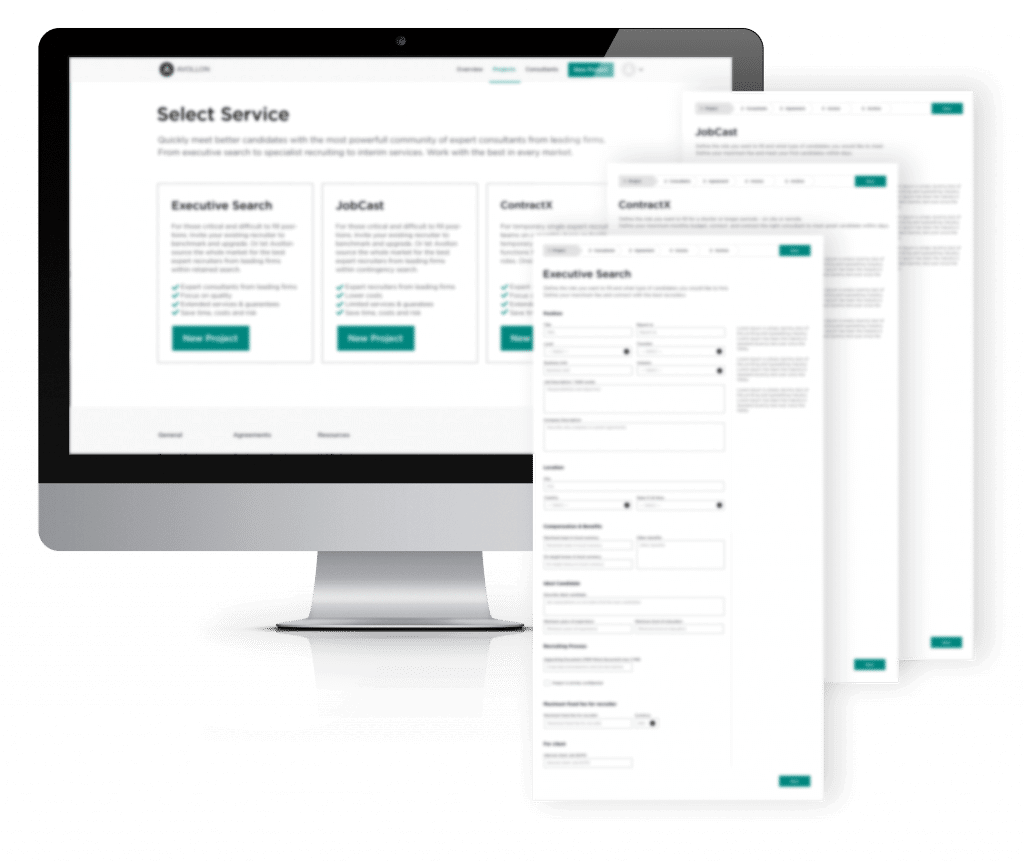 Step 1: Share your hire with Avollon
Call your Avollon Client Advisor or use the intelligent platform to match open jobs to expert recruiters with the best track records of filling similar positions. Share data and gather insight and advice on how to build your organization, remote or onsite.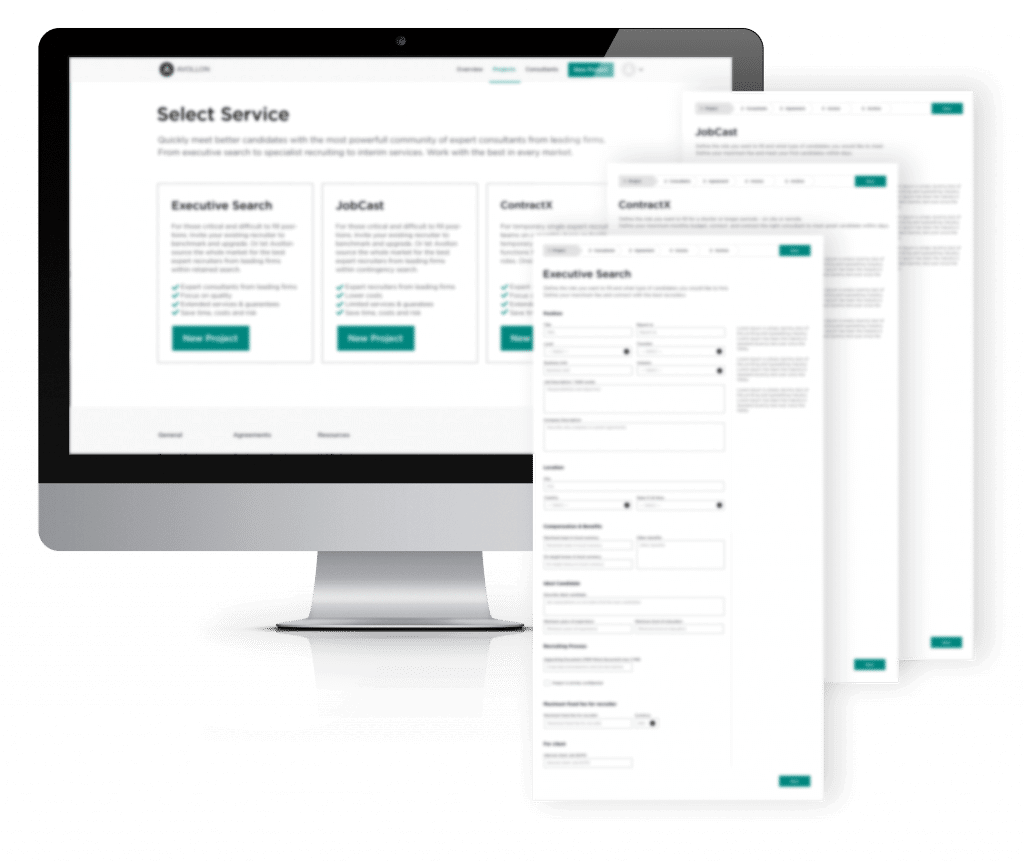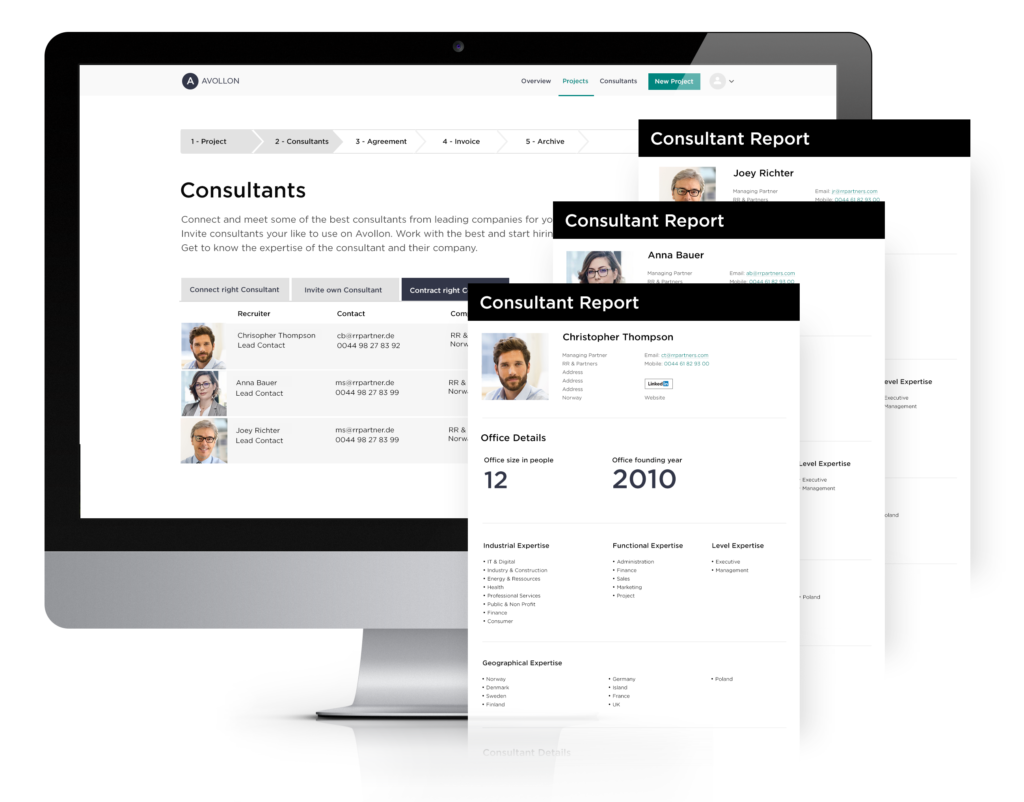 Step 2: Source and meet expert recruiters
Our search engine matches the job description to the expert recruiters best suited to fill the position. Performance and expertise ranks recruiters so you can save time by sending it to top performers first. Top recruiters are more likely to deliver successful candidates.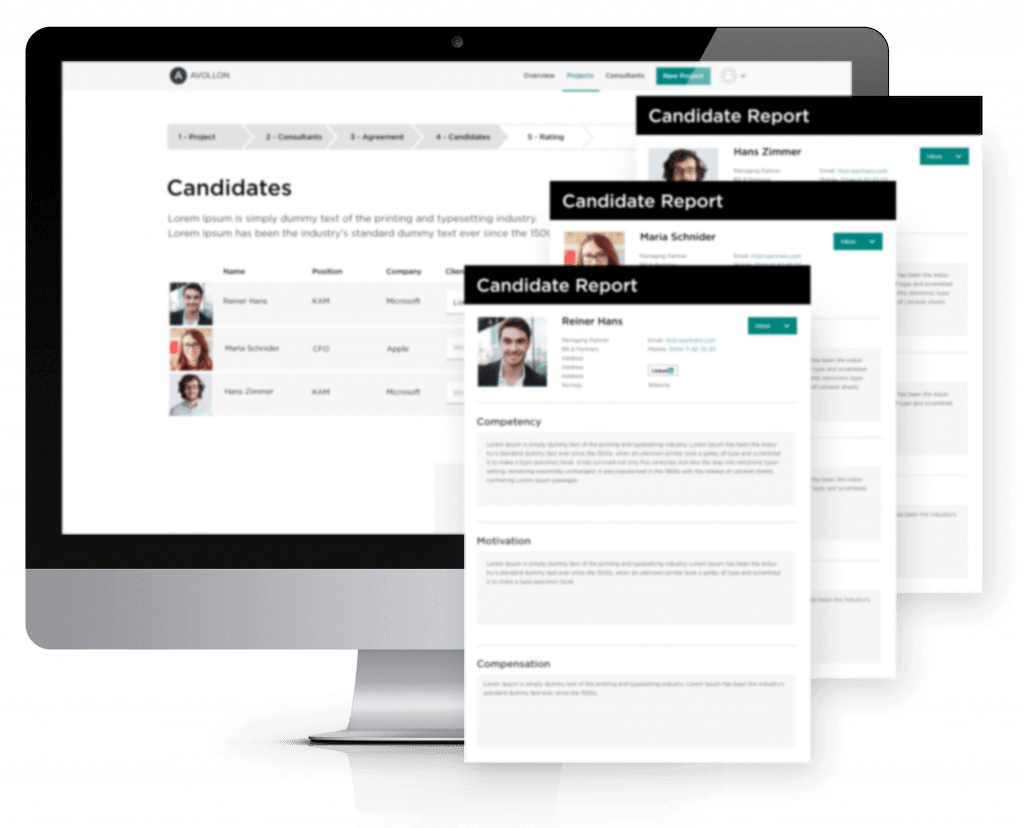 Step 3: Select the best and start hiring
You decide who you want to work with. Invite and consolidate all recruiters you love on the platform for free. Recruiting requires human interaction and meeting the recruiters representing you for a briefing is a part of a successful process. Contract the best and start hiring.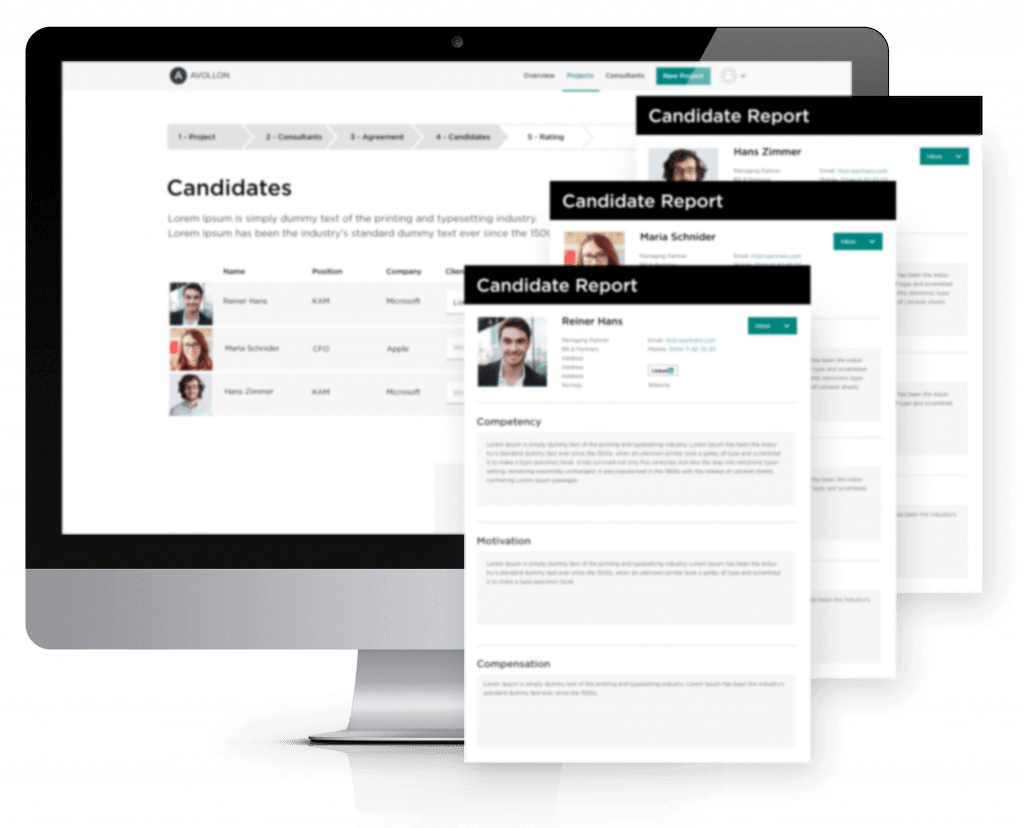 One platform for better control and support
Everything from sourcing recruiters and candidates to organizing contracts, invoices and compliance records are centralized. We track and organize the costs and data associated with hiring, so it's easy to monitor your bottom line, programs and progress.
Support all locations with Avollon
Avollon supports all your recruiting needs in 70+ countries and 100+ major cities worldwide with the most comprehensive community of expert recruiters and consultants from leading firms. All assessed and by invitation only.
All kinds of companies love Avollon
Tech-Companies with millions of users
Listed Companies of all sizes in all markets
PE and VC Companies scaling and growing 
Founder- and family owned Companies of all sizes